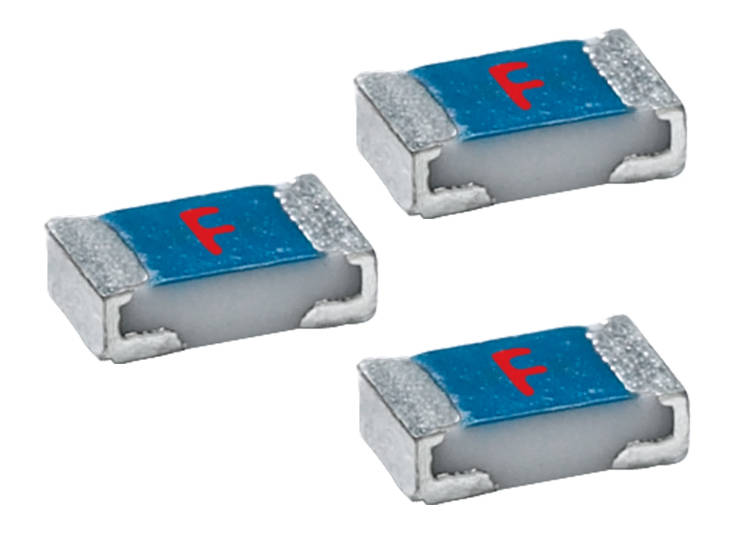 Called MFU 0603 AT, versions of the one-time fuses are rated between 0.5 and 5A, with operation at up to 63 and 32V respectively, and over -55 to +125°C. The parts are 1.55 x 0.85 x 0.45mm.
"The devices will be used in electric and hybrid electric vehicles, where they will provide protection for voltage sensing circuits in battery management systems, in addition to circuit protection for small loads," said the company. "For these applications, the fuse's highly controlled thin film manufacturing process guarantees outstanding stability of fusing characteristics."
Construction is a homogeneous metal alloy film deposited on a high grade aluminium oxide ceramic substrate, with the fusing element covered by a coating designed for electrical, mechanical and climatic protection.
Sulphur resistance is in accordance with ASTM B 809, and they withstands 85°C – 85% humidity testing for 1,000 hours.
Automatic assembly using wave, reflow or vapour-phase soldering is permitted, and the fuses are RoHS-compliant, halogen-free and Vishay Green.
The product page is here