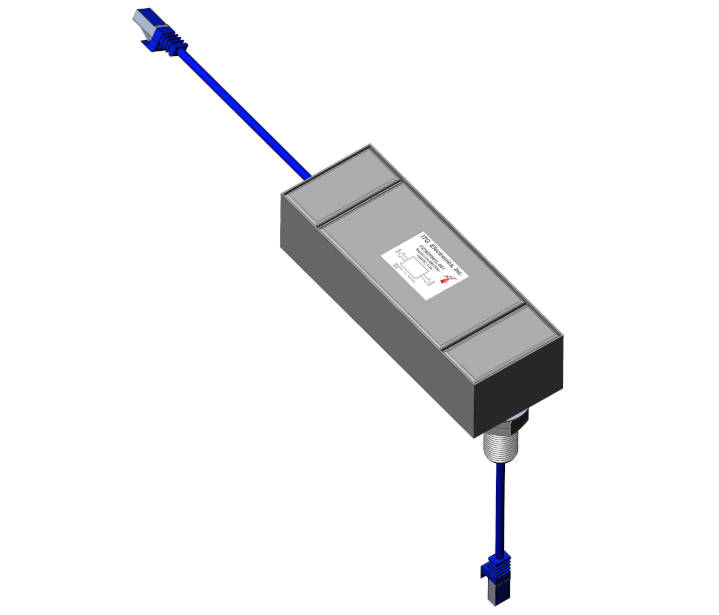 Called F2780Y001L-001 (see photo), it is 200mm long and has RJ45 male connectors on each end for easy connection to switches, routers and computers.
Inside are eight identical two-stage CLCLC filters (see diagram), offering noise attenuation of 50dB from 30 to 70MHz, 100dB from 100MHz to 1GHz, and 120dB from 1 to 10GHz.
Filters are compatible with IEEE Type 1, Type 2, Type 3 and Type 4 PoE up to 100W PSE.
"The result is a quiet, clean signal in an environment where sensitive equipment must provide exacting, interference-free measurements," according to the company.
Ratings are 100Vdc (line-to-ground tested to 200Vdc for 2s) and -25°C To +85°C.
The filter components are encapsulated in a plated metal enclosure, and the filters comply with UL and cUL construction requirements.
The F2780Y001L-001 data sheet is here