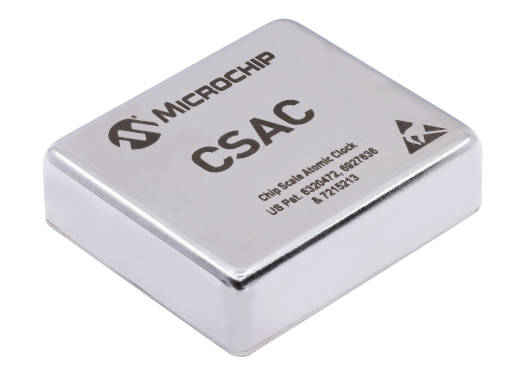 The whole frequency source fits inside 41 x 36 x 12mm (plus pins) which is 17cm3. It weighs 35g.
SA65 operates over -40 to 80°C (-55 to 105°C storage) and warms up in two minutes at -40°C, which is 33% faster than that of the earlier SA.45s, said the company, adding that SA65 is twice as frequency stable as the SA.45s, with which it is form, fit and function compatible.
Temperature coefficeint of the SA65 is 3 x 10-10 over -40°C to +80°C, accuracy when shipped is ±5.0 x 10-11 and the typical aging rate is 9 x 10-10/month.
Outputs are 10MHz and 1Hz, and a 1Hz input is provided for synchronising the 1Hz output to an external clock with ±100 ns accuracy, or for disciplining phase and frequency to within 1ns and 1 x 10-12.
3.3V nominal is needed for power (3.2 – 5.1V) and power consumotion is <120mW operating and <140mW warming up.
Control, monitoring and calibration is over a CMOS-level RS-232 serial interface.
The company is expecting "military applications such as assured position, navigation and timing (A-PNT) and command, control, communications, computers, cyber, intelligence, surveillance and reconnaissance (C5ISR) requiring precise frequencies, enabling extended operation while GNSS is denied".
The CSAC family of atomic clocks is supported by Developer Kit 990-00123-000, as well as associated software, a user guide and technical support.