The 960 x 540 display measures 14mm (0.55in) across the diagonal.
"Until now, it has only been possible to produce blue and green micro-displays using GaN-based light-emitting devices – with red emission relying on devices based on aluminium indium gallium phosphide [AlInGaP]," according to the company. "But AllnGaP struggles at the small pixel sizes required by augmented reality – so there is a drastic efficiency drop as the device size decreases and, to produce a full-colour display, the light from different panels has had to be combined."
Porotech's InGaN red means that all three light-emitting colours can be produced using a single toolchain from similar material.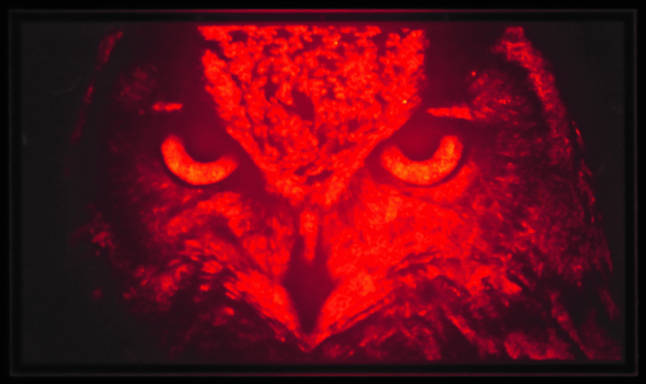 Micro-LED displays are one of the technologies vying for the augmented-reality market, where high display brightness is essential to compete with sunlight if AR glasses are to be used outside. LCDs are also in the race, but waste energy as they are essentially filters over a backlight rather than inherently emissive.
"AR technology is set to be a game changer and micro-LEDs are particularly vital for the advancement of AR interfaces," said Porotech CEO and co-founder Tongtong Zhu. "This has been the missing piece of the puzzle until now – the bright native red can push the maximum achievable wavelength to 640nm and beyond – a first for microdisplay visualisation."
Porotech creates structures in the surface of InGaN layers to change their emissive wavelength.