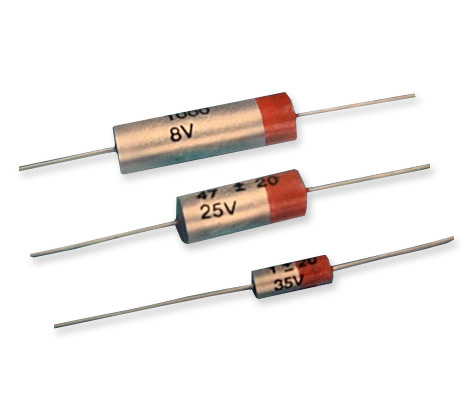 "In addition to its silver case, the TS5 anode is sintered tantalum with embedded tantalum leads," according to New Yorker Electronics, which is stocking the parts. "The negative terminals are tin-lead coated copper and its positive terminals are tin-lead coated nickel.
The parts are available from 1 to 1,200µF and 6 to 60Vdc (85°C). Cases run from 7.4mm long x 2.7mm diameter to 19 x 5.6mm.
Operating temperature is over -55°C to +85°C and the capacitance and dissipation factor are measured at 120Hz and 25°C with an ac voltage of 500mVrms. Shock and vibration do not appear to be specified in the data sheet.
TS5 capacitors are packaged and available from New Yorker Electronics in sealed plastic bags containing up to 100 parts, or on tape at no additional cost. The company also supplies Mallory Sonalert electronic audible alarms and board-level audible devices such as transducers, indicators and sirens.
The distributor's Ts5 product page is here