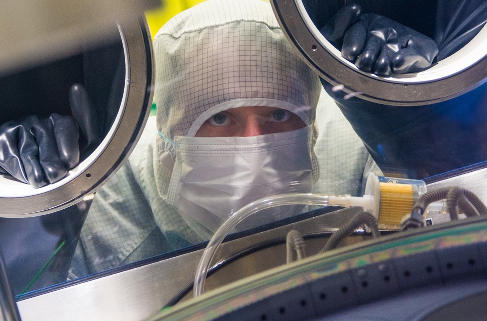 Held in London on 5th November, the showcase is supported by Innovate UK and the Knowledge Transfer Network, and will include over eighty UK exhibitors with high 'technology readiness level' quantum technologies.
"The MBE and MOCVD, epitaxial manufacturing and overgrowth services III-V Epi provides are ideal for quantum-based businesses, which often require low to medium volumes and a fast turnaround," said III-V Epi director Calum McGregor. "Quantum businesses have contributed to breakthroughs in automotive, healthcare, infrastructure, telecommunications, cybersecurity and defence industries, where we already have experience, including the supply of epitaxy for quantum dots, SPADS and laser sources."
Amongst other exhibitors will be the National Quantum Computing Centre, which works with business, government and the research community to expedite quantum computing development, and the UK National Quantum Technologies Programme (UKNQTP), which has a £1bn research budget over 10 years, said III-V Epi.
UK Quantum Showcase